The recital was awesome. Rebecca's professors had nothing but praise for her. I said to Dr Peery-Fox, "So she passed, right?" to which she answered, "Oh heavens yes! With flying colors!" There are a few photos here (none during the performance, of course) and you can listen to the recital by clicking this.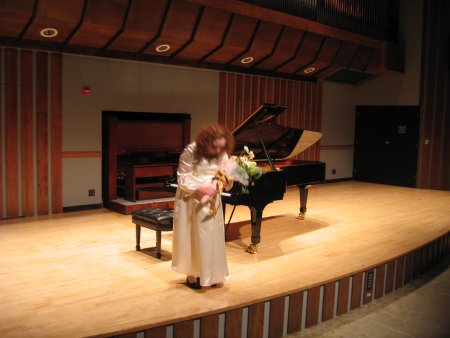 We are very grateful for the many people who made this possible. We really believe she couldn't have done it without the help she received.
For those of you wondering, no, it's not all over yet. Rebecca still needs to pass her oral exams and she won't start working on that until after she's delivered the baby.
Thanks also to Jim Brown for helping trim the silence and compile the recording so that we could have one CD instead of two (just barely).