After much searching and way to much disappointment Rebecca and I have decided to build a home in Spanish Fork, UT. The builder is Fieldstone and the development is called Spanish Fields. I clocked it at 13 minutes / 9 miles from work. The house we're building is a 1390 sqft 2 story (no basement) with 3 bedrooms, 2.5 bathrooms, and a 2 car garage. We expect it to be done sometime in December and to cost us roughly what we were going to end up spending anyway. Of course that estimate doesn't include the lawn we'll have to put in next year and the various upgrades we could get could push it way higher.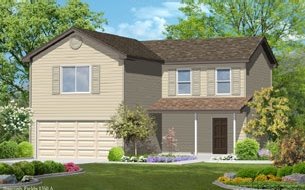 There are several things we liked about the layout. The garage is plenty big, the "nook" is big enough (many houses we saw had dismal dining areas). The use of space is very good (again, especially when compared to what we were looking at buying). The closets are huge. Basically it has everything we want with the flexibility to upgrade things that are important to us at almost the same cost as everything we were looking at before. Besides which everything we looked at before this was a twin home with an HOA, this is a detached home with no HOA.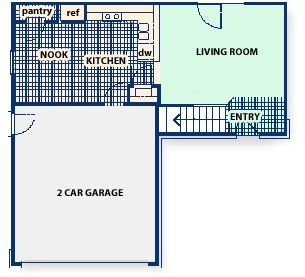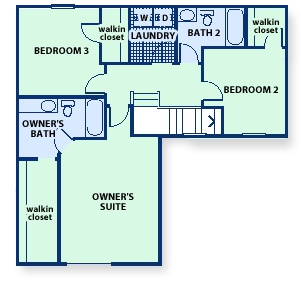 Spanish Fork is a nice town and very likely to be the next major growth area in Utah Valley after Lehi. It has it's stupidities like operating it's own ISP but not being part of Utopia but otherwise looks like it will be a very nice place to live. It's also not Provo, which is a big deal for me.