They began work on our house on July 13. So far the hole has been dug and the footings poured. It looks like our crawlspace will be just that and no taller, but it will be deep enough.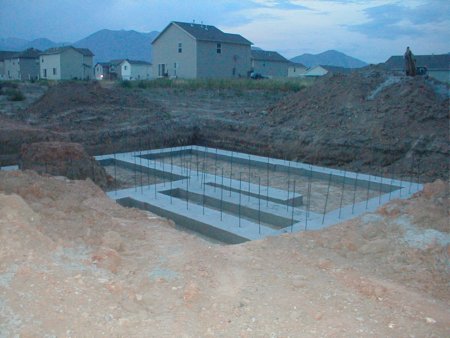 They've set it back further than I hoped they would, so the back yard won't be very large and the front yard will be larger than I wanted it to be but it's probably just the same depth as the rest of the houses on the block and it may even be required by the city that it have a front yard that large.
It also looks like ours is the first one on this block to be poured. This is very good news since we were the very last on the block to sign a contract. Then again we were one of the first (maybe the very first) to finalize all of our options. We're a little nervous about the colors we chose for the interior but it would cost way too much to change them now.