Insulation was installed yesterday. They did the entire house between 1:00pm and 7:00pm with the exception of the space behind the shower wall which the sub-contractor chose to be sneaky about. They pushed a little down from the top and a little up from the bottom but didn't actually remove the wall to put insulation behind it. Luckily there was a small crack I could probe through to know that they hadn't done it. The construction managers got right on it though. They even took pictures: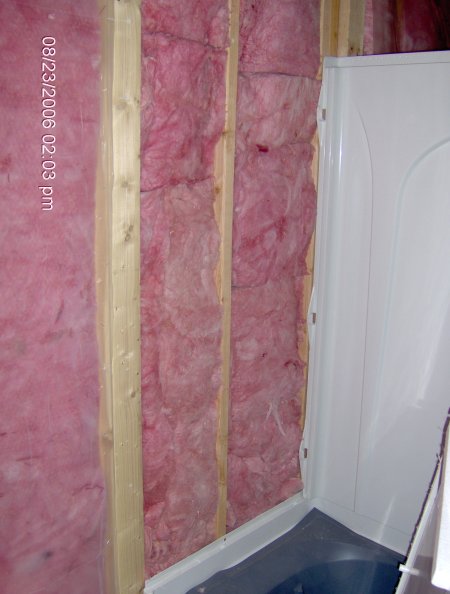 They even double checked for me behind the stairs: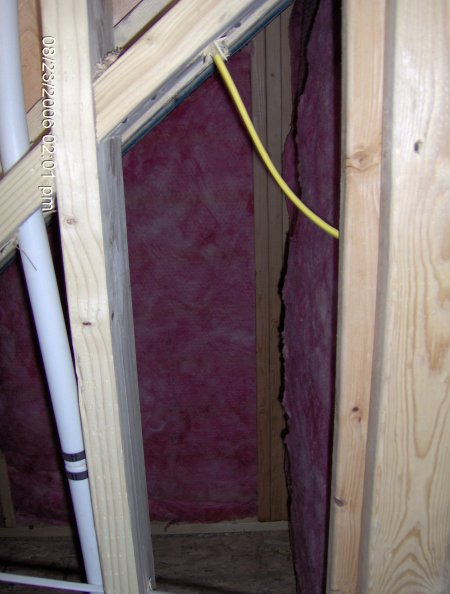 ... and under the furnace platform: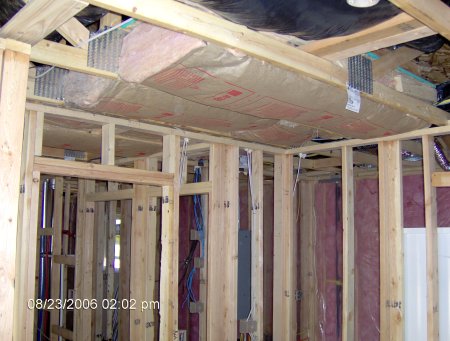 I'll reserve final judgement for later but so far Fieldstone has been 100% on my side. They've done an excellent job in every way.
Building a home probably isn't something you should do if you can't spend some time watching over it but if you've got some time and a good general contractor I honestly don't think it's any worse than looking for a previously-owned home.