Today I took a whack at compiling the Maemo gnome-vfs obex module. This makes it possible to browse your bluetooth phone using nautilus. This needs to get accepted into GNOME PDQ.
James Henstridge, you rock!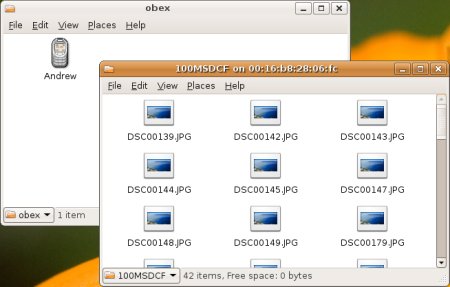 It should be noted that Windows, though it has a decent bluetooth stack, can't do this without extra software yet. *[PDQ]: Pretty Dang Quick!