Blogging
I recently discovered that I actually started blogging as early as 2003. At the time I was using WikkiTikkiTavi but the main page had a brief list of entries much like what you find here. One entry that really took me back was the following:
Eric once told me he submitted a photo of me to Jones Soda for their label contest. I went digging today and found where you can check it out (and vote for it!). GQ (This photo is also in Eric's album in the gallery.)
Unfortunately, due to the use of the name GQ in the photo you can be pretty sure it will never be on a bottle of soda. The photo is from Thanksgiving of 2000.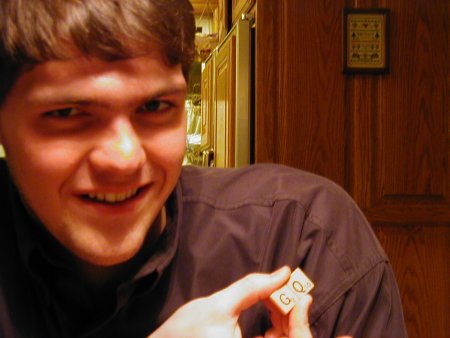 There's a good chance that I did some sort of blogging as far back as 2002 but I can't find much evidence in the Wayback Machine.
Let's set the record straight right here and now, though: I am not what you'd call a "blogger" and I'm certainly not a journalist. This is not one of my hobbies and I don't think of this site as encapsulating any part of my identity. This is just where I put stuff I think someone else might find useful or interesting, particularly if I spent some amount of time figuring something out or if I think I might go back and refer to it later.
I intend this to be my last and only post that's actually about blogging. The truth is that I find it icky that it's trendy now and I just had to make it perfectly clear that I'm not doing it because it's trendy.