Passport
For the first time in my life I am free to leave the country, or more importantly I am free to re-enter the country if I leave. It's funny how I never really thought about how I lacked that freedom.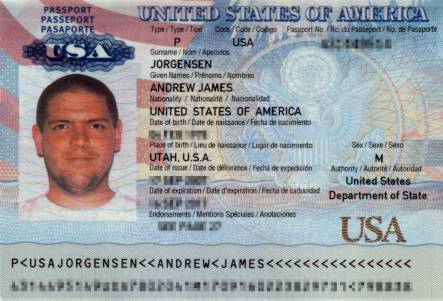 I payed for expedite service (an extra $60) and was surprised to find my passport back to me in a few days. We applied on the 11th and received our passports on the 19th.
By the way, I didn't scan it just for your amusement (which is not to say I wouldn't have!) but rather I've been told it's good to have copies of your documents separate from the originals and also leave a copy with someone you trust who is not traveling with you. I have 300dpi scans of all of my ID documents.