We had a rather nice shed built on our property. The shed is an 8ft×8ft (2.43mx2.43m) wood-frame building with with 8ft walls built by a Spanish Fork company called Super Sheds. Thanks to the floor and the roof, no, it doesn't look like a cube, but it's a bit tall.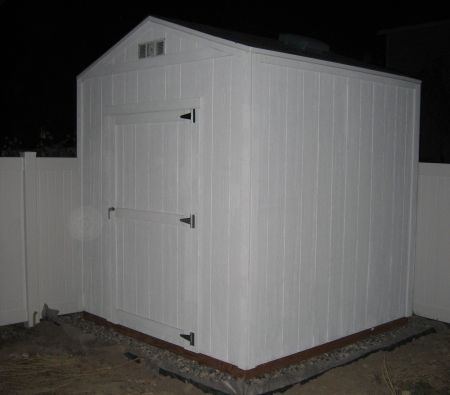 At first I had some doubts about it but once we put all our junk in it I was very happy. It doesn't even have shelves yet (maybe soon?) but everything fits.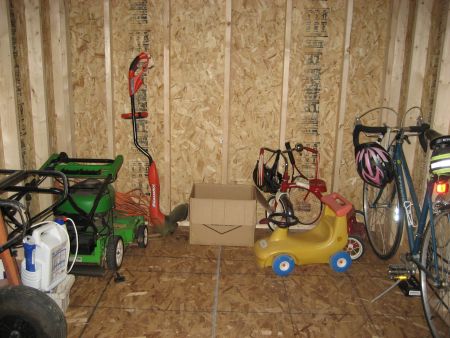 Rebecca and I leveled the dirt and my dad and nephew helped us get the gravel in.