When we finally got a new camera a while back we gave our old one to Noah. He loves to take pictures. The fun thing is that every once in a while he gets a really good shot. Seriously, check out the composition on this photo: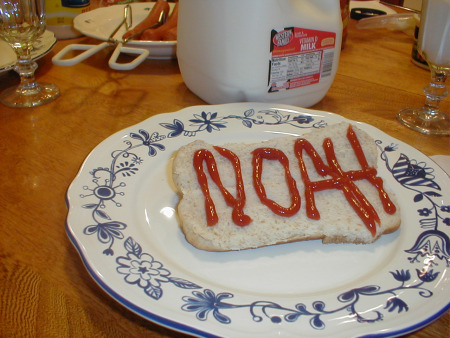 See more of his photos in his own album in our gallery.
The old camera in question is an Olympus D-360L Eric sold me for $5 after picking it up at DI and fixing it. I promptly destroyed the SmartMedia (smart for manufacturers, not so for consumers) and Rebecca and I had to run down to Circuit City to put it in a camera smart enough to format it.