Alma Mater
I have mixed feelings about The Meridian School. My parents sent us there because they were dissatisfied with public school. They worked hard to keep us there, working without pay in exchange for tuition they couldn't afford.
I attended from 7th to 12th grade and graduated class of 2006 with few more than a dozen others. There are advantages and disadvantages to small class size. Those who were there with me know what I'm talking about. Surreal.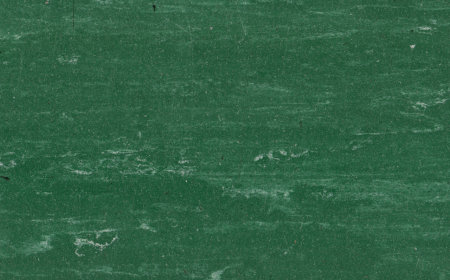 The grounds were almost unbearably old but the experience was rich. At least when I was there we had many extremely good teachers (and the occasional oddball). Our calculus teacher, Lynn Garner, became Chair of the Department of Mathematics at BYU. Our choir was once substitute-taught by Rosalind Hall, the conductor of the world-famous BYU Men's Chorus. And Mr Bennett, despite the "Meridian Gaze" speech and his Freudian tendencies, is still thought of as one of the best teachers we ever had.  That's just a short list off the top of my head; there were many others.
Many of the friendships forged in those halls are still strong.
The old Saint Francis of Assisi building is being torn down in June 2008.  There will be an open house Saturday, May 24 10:00am - 3:00pm.  I will definitely be there.
Farewell, Old Friend A message from Headmaster, Dr. Dave Hennessey May 5, 2008
The "end of days" is here for the Meridian school building, and the reaction within our community is mixed. I have heard tender and nostalgic comments about the old brick walls and chilly classrooms, while others have asked if they can break windows and have paintball wars and graffiti parties when it is vacated. Let me share with you how I wish for us to remember and honor an old servant.
If these walls could speak, consider the stories they could tell. The St. Francis of Assisi Elementary and High School was constructed in three phases, beginning in the early 1950's. It was built by the caring hands of the Catholic parishioners, and the school was staffed and directed by the Franciscan Sisters of Perpetual Adoration. It was a house of worship and a school for their children, both of which are sacred enterprises. The small offices down our administration hallway were originally the nun's bedrooms, and our archive and storage rooms were once the nun's communal bathrooms and showers. My office was the priest's or Father's quarters. Prayers were offered night and day in all those rooms, prayers for the children and their community.
Their chapel has since been divided and is now room 9 (our Spanish room) and our Board or conference room. Between those rooms there still exist two closet-sized rooms with a small, sliding wooden door between them: the confessional. For years, sacred and sincere exchanges occurred through those walls: anguish and despair, penitence, joy and redemption, and healing words and actions. This was a building built with love to look after the souls and minds of their own people.
Since the St. Francis school closed in 1971, the building has housed a variety of grateful tenants. For about two years, the building was the BYU Law School while facilities were being built on the BYU Campus. The students affectionately referred to our building as "St. Reubens". Our gym was called "The Great Hall", and it housed the Law Library and study carrels for students. Our main office, with its many windows, was known as "the bubble". I first learned these facts when I met some middle-aged attorneys who stopped by to see if they could walk through the building that introduced them to "great learning", as they said. They showed me where Rex E. Lee lectured to them, and where they would sneak naps under the stairs. They spoke with fondness and appreciation for the old building.
For a short time, it was also the LDS Church's Missionary Training Center. I only know this because, over the years, I have had two visits from men (about my age) who wished to visit the building in which they prepared to serve their missions over 30 years ago. Our classrooms once were home to multiple bunk beds, with over a dozen missionaries living in each room, praying, studying, and singing hymns together. Our lower school art room was still a working kitchen, and our gym was both a dining and a sacred meeting hall. Food was blessed daily, and the "gym" walls echoed with "Onward, Christian Soldiers", and "Ye Elders of Israel".
The Waterford Institute used the building and developed the WICAT Educational Software, an endeavor that funded the beginning of the Waterford School. In 1989, Waterford moved to their campus in Sandy, and Meridian School was founded. We are now finishing our 19th year; we have graduated 256 seniors in that time, with 11 more this month scheduled to be the final graduating class from this building. We also know that, occasionally, homeless people (known by some students as "hoboes" and others of us as "Nightbert") have found shelter in secret corners of the building on the coldest of winter nights.
It has been said that you learn to love those whom you serve. My service to this location began as a new parent attending Family Work Day in August, 1990. In the last 18 years, I have washed and replaced windows, cleaned and unplugged toilets, fixed leaks, waded through floods, pulled up carpets, laid carpets, painted walls, replaced linoleum, washed, waxed, and buffed floors, sanitized bathroom floors and walls, repaired and maintained swamp coolers, helped install the playground, laid sod, installed sprinklers, planted over 40 trees and shrubs, pulled and sprayed weeds, pruned bushes and trees and chainsawed every Russian Elm I could find, mowed and edged lawns, patched roof leaks, storm-sealed windows, and patched more roof leaks. Master Surgeon Denny and his Worthy Assistant Katherine have given more hours of rehabilitative services to this old building than will ever be known, and in many ways are the reason the building can still open its doors to us. And Coach Travis has been landscaping and maintaining yards and fields on evenings, weekends, and throughout the summer for years. (I once offered to let him live in the old apartment above the gym, and he wisely turned me down. He is here night and day, and wanted to "go home" to anywhere but upstairs at Meridian!). Many other parents and students have also put unheralded hours into keeping an old friend alive.
I have a Meridian experience like many other families. My older son came here in 1st grade and graduated after 12 years in the building. My daughter started as a 3-year old, and graduated 15 years later. And now, my younger son is finishing the 6th grade and he has been served for 9 years by these old bricks. Our friend, Miss Gwen, literally gave her life here. Education is perhaps the noblest of vocations, and one of the most sacred bonds is established between teacher and student. The bonds formed within the Meridian walls are legendary, with some exchanges only recorded by the bricks.
What does all this mean to a sentimental old headmaster? It means that this old building which we have all cursed and called a liability has given its best and its all until it cried. And it cried, and it cried, and it cried. I remember my first winter here in 1990, weaving around the barrels catching rainwater throughout the halls. To this day, and every winter, those same barrels come out of hiding to capture the "tears". For sure, like all old buildings, the St. Francis building will suffer a quick and violent death through the use of wrecking balls and bulldozers. In a practical sense, no damage we cause it this month will make any difference whatsoever. But, I am not feeling very practical. In fact, I would like us to symbolically lay the building to rest "in peace". I believe this building was consecrated for good works, if not by the Catholics then at least by its determined use and the spirit of those who have sought to influence generations for good and meaningful living. An honorable death is in order, in honor of a life well lived. No vandalism, no breaking windows, and no paint splattering by the hands of those that it has served. There should be no expressions of disrespect or disregard in the overrated name of fun and recreation.
Before the end of May, take the time to remember, or imagine you are hearing, the prayers and the songs and the life lessons that have changed lives within these walls. Let the last Meridian sounds to echo off this cinderblock be words of gratitude and reverence for over 50 years of service to our children, our students, and our brothers and our sisters.
Dr. Dave