If you're lucky enough to have a GrandCentral account and use Linux you'll likely be very pleased with a little application called DialCentral.  Originally written for the Nokia Internet Tablet, DialCentral lets you use your GrandCentral account to make calls to arbitrary numbers.  You can already do that through the web interface but a dialer is much more convenient, especially on an Internet Tablet or Netbook.  It also supports your GrandCentral and Evolution contact lists and your call history.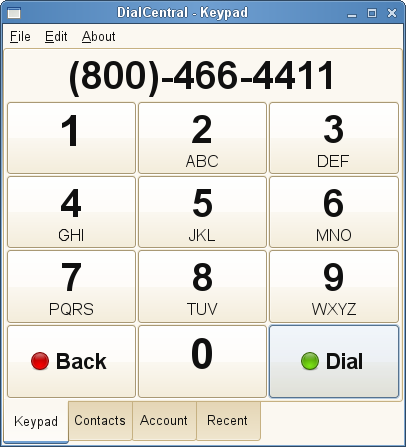 If you use openSUSE there are packages of DialCentral available in my home repository in the openSUSE Build Service.  If you use Ubuntu or Debian the Maemo package should work for you.  Source code is also available, of course.
And because everyone loves speculation: I think Google intends to integrate GrandCentral with both GoogleTalk and Android some day. It's odd that the only VoIP supported by GC for now is GizmoProject, but this is clearly just an artifact of the pre-google years. Some day soon you will be able to make POTS phone calls from Google Talk, and probably from Gmail.