I am very pleased to announce the availability of the Mono 2.4 VMware Appliance and LiveCD. The new image is based on openSUSE 11.1 and every known appliance-specific bug has been fixed. There are many software updates as well:
Banshee 1.4.3
gbrainy 1.1
GNOME Do 0.8.1.3
MonoDevelop 2.0
Monsoon 0.20
Tasque 0.1.8
Tomboy 0.14.0
By some accounts this is definitely the best Mono Appliance release yet. Get if from the mono downloads page and report any bugs you find.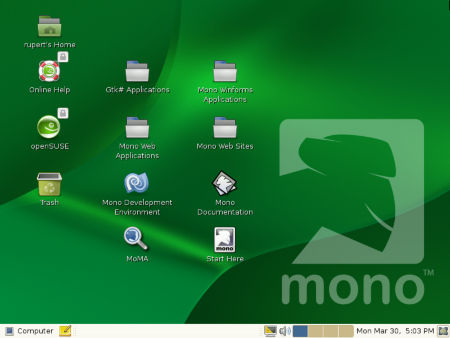 If you have a nice open source .NET (or ASP.NET) application you'd like to see added to the appliance please leave a comment.